Cinteot, Inc. is a small IT services company that specializes in Cyber security, Big Data/databases, Software Development and Systems Testing. We are a woman-owned, SBA Certified 8(a) and HUBZone company.
Learn More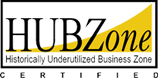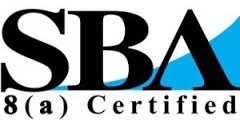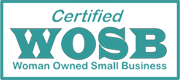 Our Process
Step 1

We develop a comprehensive understanding of your work

At Cinteot, we start by developing an understanding of your needs. We identify the stakeholders that will impact or be impacted by the project to ensure that there is agreement on the work to be done. We then define the scope and nature of work to be performed through analysis of business needs and requirements. We will establish long term goals and success criteria that will be used to drive the project. Cinteot identifies existing business processes and guidelines within which the work will be completed and then define high-level tasks, required procedural gates and deliverables.

Step 2

We create a collaborative strategy to deliver success

Cinteot works with the stakeholders to define an approach that integrates with the existing business operations and provides maximum business value. Existing operating constraints and regulatory environments are evaluated by us and included in the strategy to ensure smooth implementation of the plan.

Step 3

We provide an exceptional team of professionals

Cinteot takes pride in identifying the correct skillsets needed to accomplish the goals of the project and provide team members that excel in their field. The Cinteot team works with the stakeholders to ensure that the stated requirements are satisfied while achieving the goals and success criteria of the project.

Step 4

We maintain flexibility through continuous feedback and stakeholder involvement

At Cinteot, we accommodate changing priorities and project direction through continuous feedback and stakeholder involvement. Rigid, one-size-fits-all approaches fail to recognize the need to constantly re-evaluate and refine the project approach. We employ modern techniques such as incremental and iterative planning and development (rolling-wave and Agile methodologies) to keep the project on track.

Step 5

We deliver timely, high value and customer-focused solutions

By focusing on the needs and goals of the business Cinteot delivers solutions that go beyond merely satisfying the stated requirements. We are dedicated to our own success by being dedicated to your success.